Call for Conference Speakers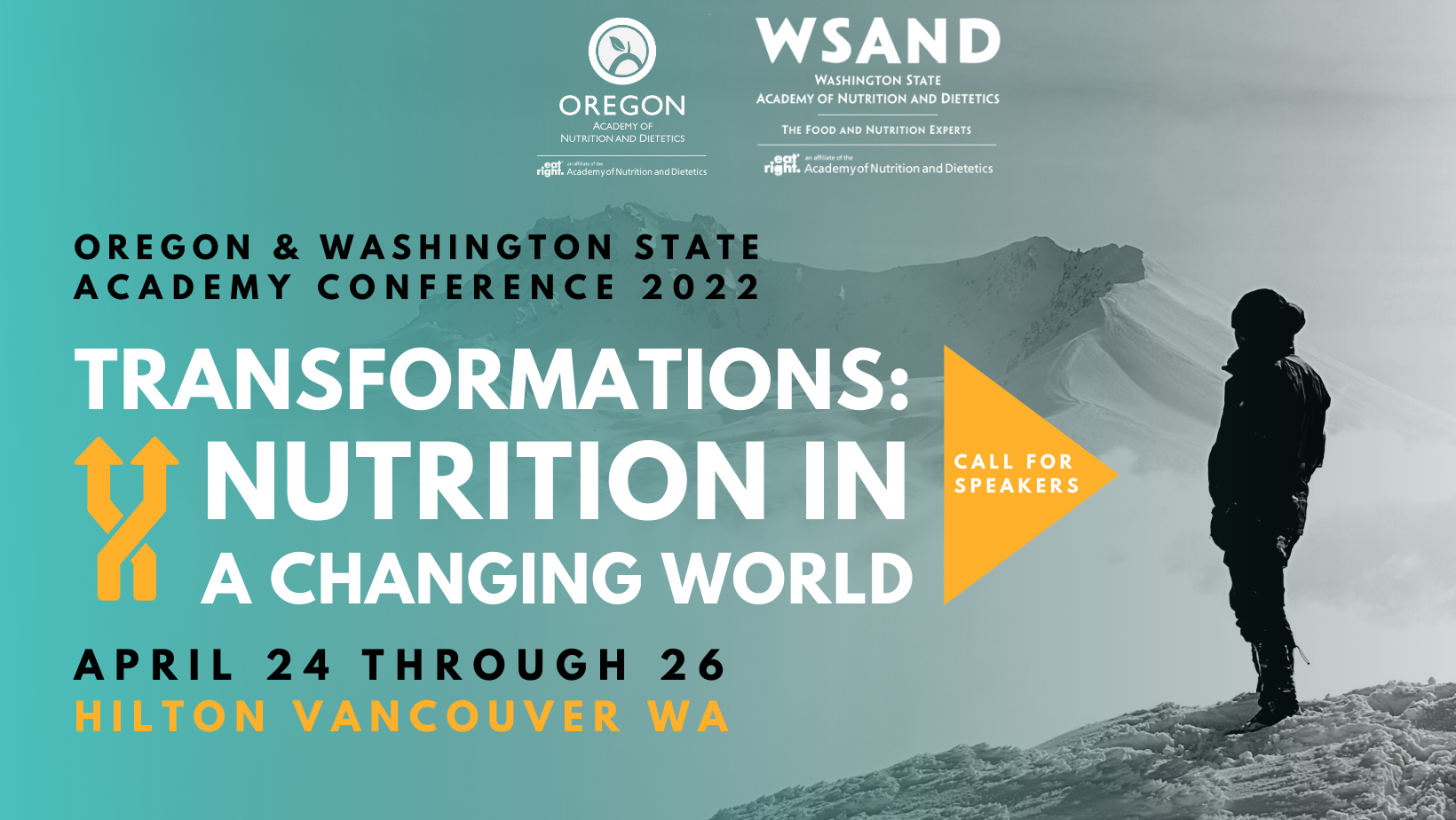 The 2022 Oregon and Washington State Academies of Nutrition & Dietetics Conference Planning Teams are now accepting speaker proposals through September 3, 2021 for a joint conference. We look forward to providing cutting edge research and practical application CPEU opportunities.

The conference will be April 24-26, 2022 in Vancouver, Washington.

This conference will bring together an estimated 300+ food and nutrition professionals.
Accepted presentations will reflect current research and practical applications.

Review complete speaker proposal information here.

Download an example of the information you'll submit online.

Submit your proposal here.

Proposals are due September 3rd.

Questions? Email the Washington State Academy Office.

Speaker proposals will be reviewed and a draft program finalized by mid-November.