2023 Conference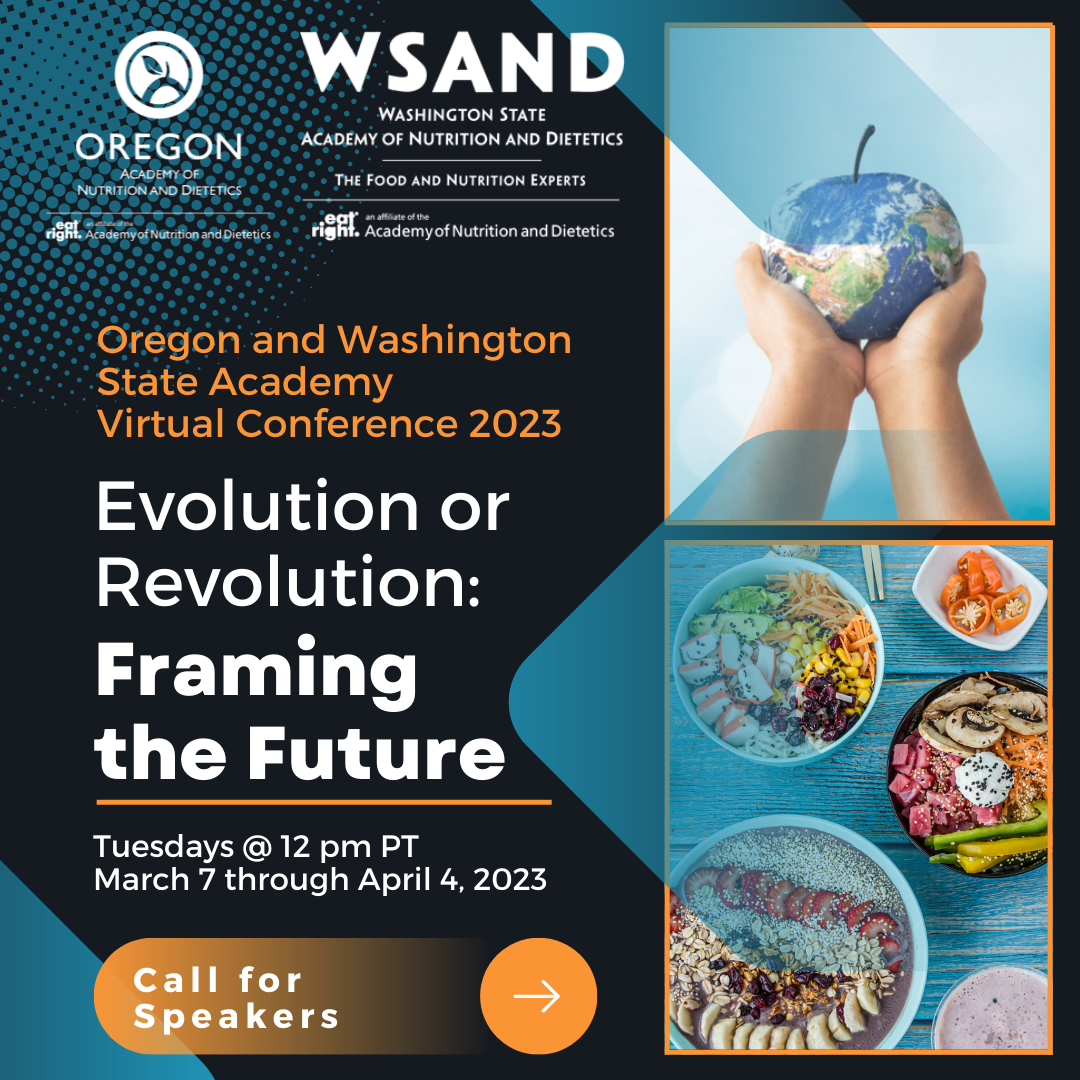 We are thrilled to announce the call for speakers for our Oregon and Washington State Academy of Nutrition and Dietetics Conference 2023. All virtual sessions will be held on Tuesdays at noon pacific time from March 7 through April 4, 2023.

Learn more about the submission process here.

Submit here.
Proposals are due by August 22, 2022.